The Lyons Heritage Society is a volunteer not-for-profit organization founded in 1990, receiving its Charter from the New York State Education Department in 1998.
Its chartered purpose is to gather, preserve, and make available historical records and materials relating to the Town and Village of Lyons, to disseminate knowledge, to encourage research, and to promote the recognition and preservation of sites of historic value.
The Lyons Heritage Society works cooperatively with other community organizations for the betterment of the Town and Village of Lyons.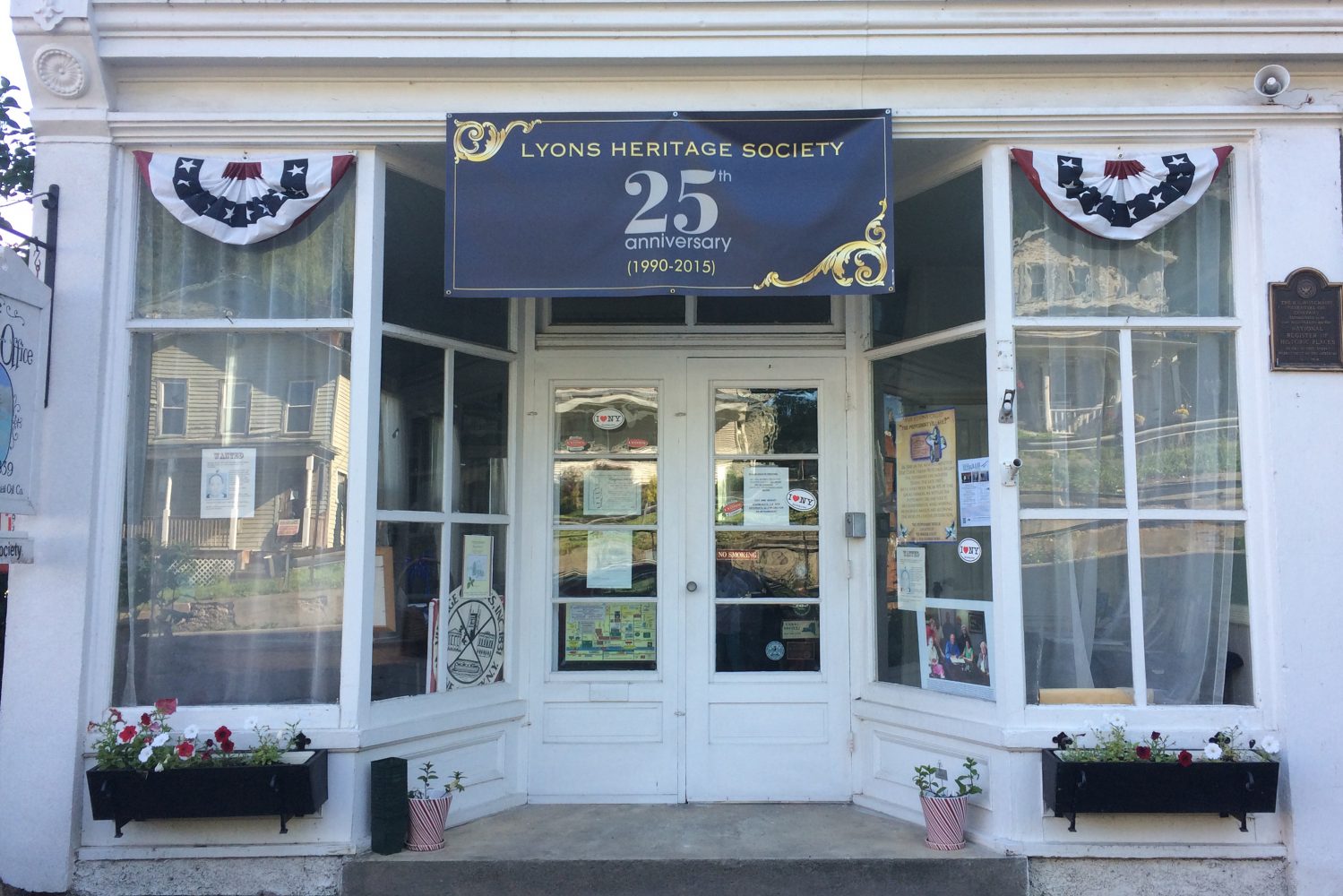 H. G. Hotchkiss Museum Winter Hours by Appointment Only
Now that summer is over the hours at the H. G. Hotchkiss Essential Oil Museum are limited. Work is being done on the interior so tours will begin in the spring, by appointment. Appointments to tour the museum may be made by calling 315-946-4696.
Tourists will learn why Hotchkiss oil became the world standard in the 1800's and put Lyons on the map. Original equipment is on display, as well as artifacts from the Hotchkiss family and the Lyons area.
Become a Member