Wedding-themed Tea Planned for June 9
SAVE THE DATE!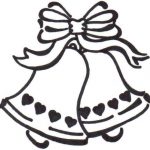 The Lyons Heritage Society is pleased to hold a Wedding Fashion Tea on Saturday, June 9  from 2-4 at the Grace Episcopal Parish Hall. This bridal-themed tea will feature wedding gowns through the decades on display in the hall and a short fashion show of wedding dresses  modeled and narrated.  Light refreshments will be served as well as a wedding cake.
Reservations for the tea must be made by calling Carol Agnew at 315-946-4093. Tickets are $10 each and in lieu of a wedding gift participants may bring a donation to the Lyons Food Pantry.  
« View all posts